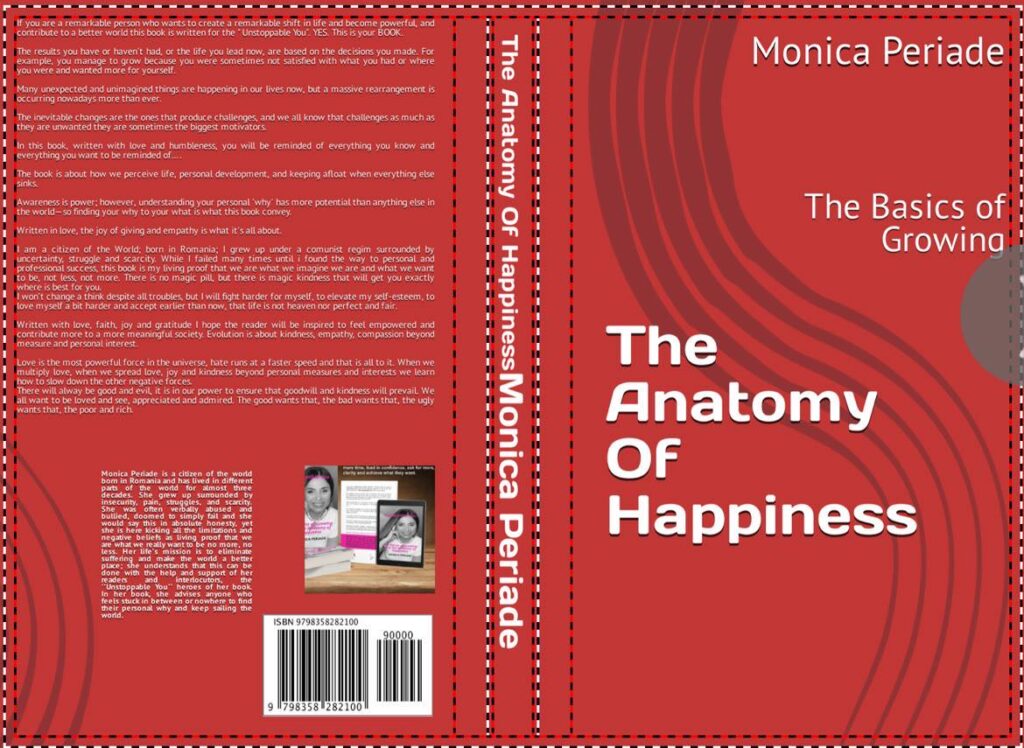 The Basics of Growing And The Anatomy Of Happiness: Unstoppable You
This book is to be read over and over again, food for thoughts, comfort during hard days, reminder that we have all the power inside us and is our choice to never settle to one finish line. Thank you Monica Periade
Such an interesting, well written book. I couldnt put it down once I started reading it. Would definitely recommend giving it a try. You won't be disappointed!
A book worth reading at any time, by anyone who looks for hope and inspiration, and any one that has a great interest in personal development. This book covers self -love, empathy, self-help, compassion and plenty of valuable insights to help us in our journey for personal success. . To me this is a book filled with love and wisdom that will help any person out there and has inspired me more than I personally expected. A book worth reading, a book worth having on your shelf.
The author successfully managed to share her thoughts and experiences in a simple and honest manner that touches and shares our experiences. This is a book that can be read multiples times and give you food for the thought each time you read it. I will definitely recommended it for everyone seeking some motivation and on their journey to find their purpose in this life. A book filled with love, we all can used it.
Loved this insightful book. Very well written and thought out. Would recommend this to everyone
Inspired by this amazing book to do things what earlier dont dare to do ,after reading this book i know that everyone from us can do anything when the hope and Belief is there , Monica you are a amazing writer and a very good personal trainer , thank you
This is a great book that everyone should read. No matter who and what you are. This book inspire and lift up the pure self. It makes you understand life and it makes you love more and become a better version of your pure self.
A book I enjoyed reading, very well-structured, easy to be read, in a lovely format and filled with truisms; a book written with the soul for both heart and brain.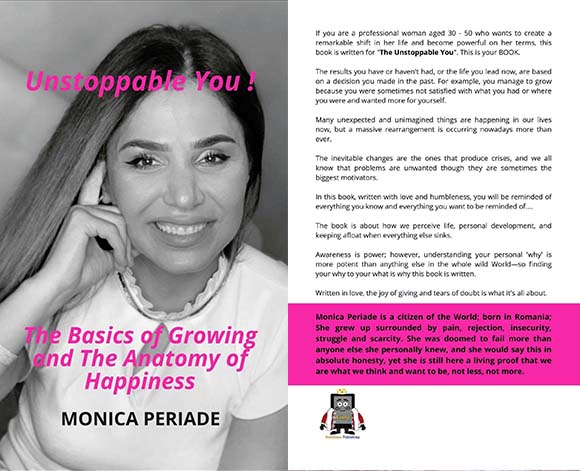 The Basics of Growing And The Anatomy Of Happiness: Unstoppable You